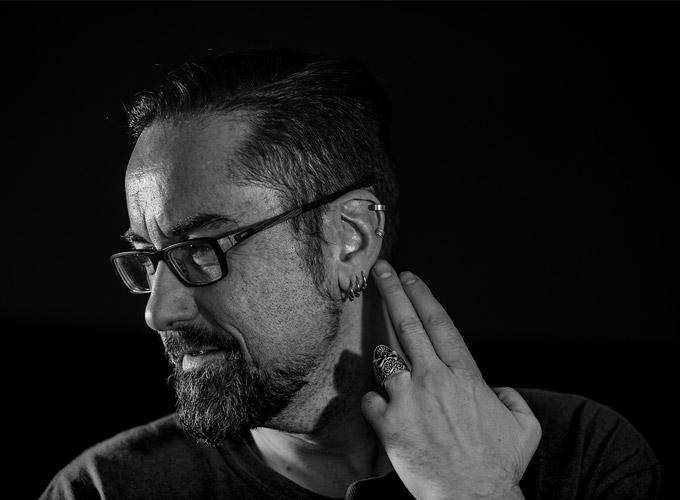 BIO
Born in Brussels in February 1969, Gauthier Keyaerts has developed his own physical and organic approach to music. His work, which is based on the principle of instinctive "sonic sculpturing" and "spatialisation", variously takes the form of installations (L'Oeil Sampler), interactive experiences (Fragments#43-44), recordings (Sub Rosa, Transonic), or live performances stages in a carefully-defined architectural space (La Saline Royale). Among other locations, his work has been performed and exhibited in Belgium, France, Germany, Spain, Morocco, Taiwan and Quebec.
On the occasion of the first Nuit Immersive, Gauthier Keyaerts will be presenting his project Fragments#43-44.
Imagine a totally immersive and futuristic experience where body and machine come together as one entity, in constant dialogue, with forms and emotions created as a result of this interaction between the virtual and the real. Fragments#43-44 is a genuinely hypnotic performance blending musical improvisation and cinematographic ambient soundscapes, with visuals generated in real time by an innovative and intriguing form of motion-capture technology. Via pre-determined movements, the performer triggers and manipulates sounds that impact upon the visuals, and vice versa.
Practical infos
Speakers on
Thursday 25 May
9:30pm-00:00
Speakers on the conference
Les Subsistances • Le Hangar
8 bis, quai Saint-Vincent
Lyon 1er