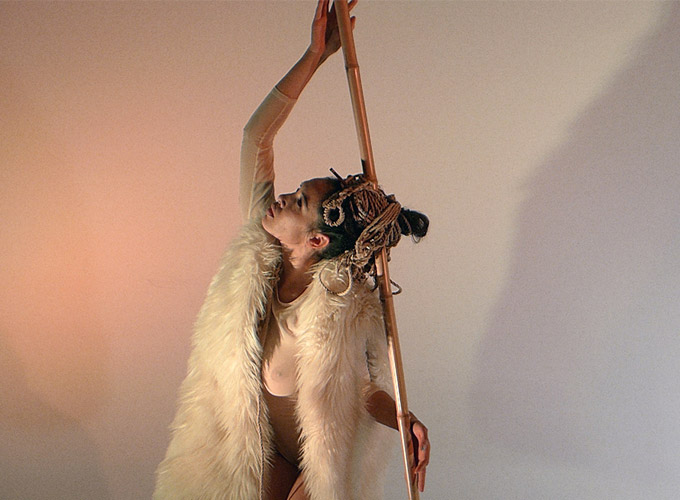 BIO
Dasniya Sommer is a choreographer and dancer based in Berlin. She has trained ballet and yoga since early childhood, and received her formal dance training in Berlin and New York. Between 2007 and 2009 Dasniya Sommer co–founded and developed the venue Schwelle7, an experimental project space in Berlin. In 2016 she founded Haus Sommer, her research space for applied rope science, to where she invites other artists. Her choreographic focus has for many years been Japanese rope bondage. Drawing also on her academic studies in ethics and aesthetics, her shows question stereotypical body concepts. She collaborated with Romeo Castellucci, Schubot/Gradinger collective, and with das Helmi. From 1999-2003 she worked as Mannequin in Milano and New York for Vivienne Westwood, Sonia Rykiel and Howard Schatz.
Nun on The Moon
The Nun on The Moon performance explores the art of shibari and its artistic potential. First, Dasniya attaches and hangs alone, creating a new choreographic form combining African dance, butoh and sound design. In a second step, she ask the public to attach her and finally, she propose some volunteers to be in turn attached.
Pictures or videos are forbidden.
Practical infos
Speakers on
Thursday 25 May
9:30pm-00:00
Speakers on the conference
Les Subsistances • Le Hangar
8 bis, quai Saint-Vincent
Lyon 1er