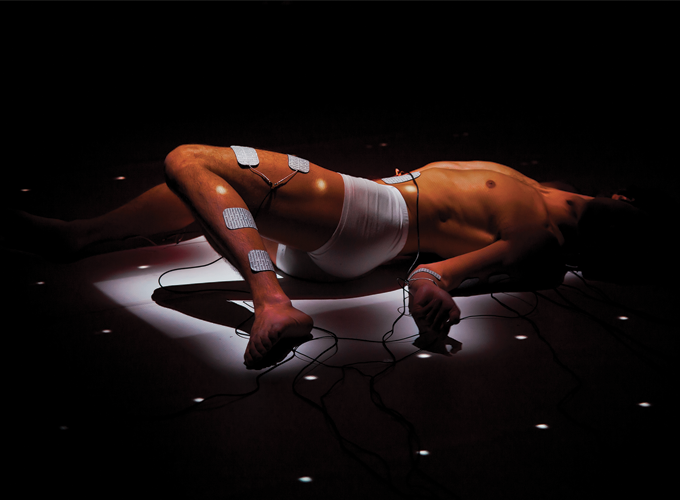 BIO
Based in Caen, Le Clair Obscur is a creative vehicle headed up by Frédéric Deslias and comprising an additional group of artists and developers who work at the junction between Living Art and Digital Art. The issue of Man's place in computer environments is at the heart of Le Clair Obscur's work. Since 2001, the collective has been exploring both the place occupied by humans in the 21st century and future forms of artistic performance, using hybrid forms and laboratory work to produce shows, performances and installations. The substance is the form.
On the occasion of the first Nuit Immersive, Le Clair Obscur will be performing #SHAKE_ME.
#SHAKE_ME is an interactive dance performance that deconstructs the dancer-spectator relationship, playfully interpreting the concept of choreographic partitions developed by dancer Rudolf Laban and reviving Milgram's experimentations with psychological trauma. This creation, which questions the place occupied by the body in the digital era, enables the public to take charge of the choreography, triggering movements by directing electrical pulses to the dancer's muscles.
#Shake_Me is produced with the support of ADAMI and AADN.
Practical infos
Speakers on
Thursday 25 May
9:30pm-00:00
Speakers on the conference
Les Subsistances • Le Hangar
8 bis, quai Saint-Vincent
Lyon 1er