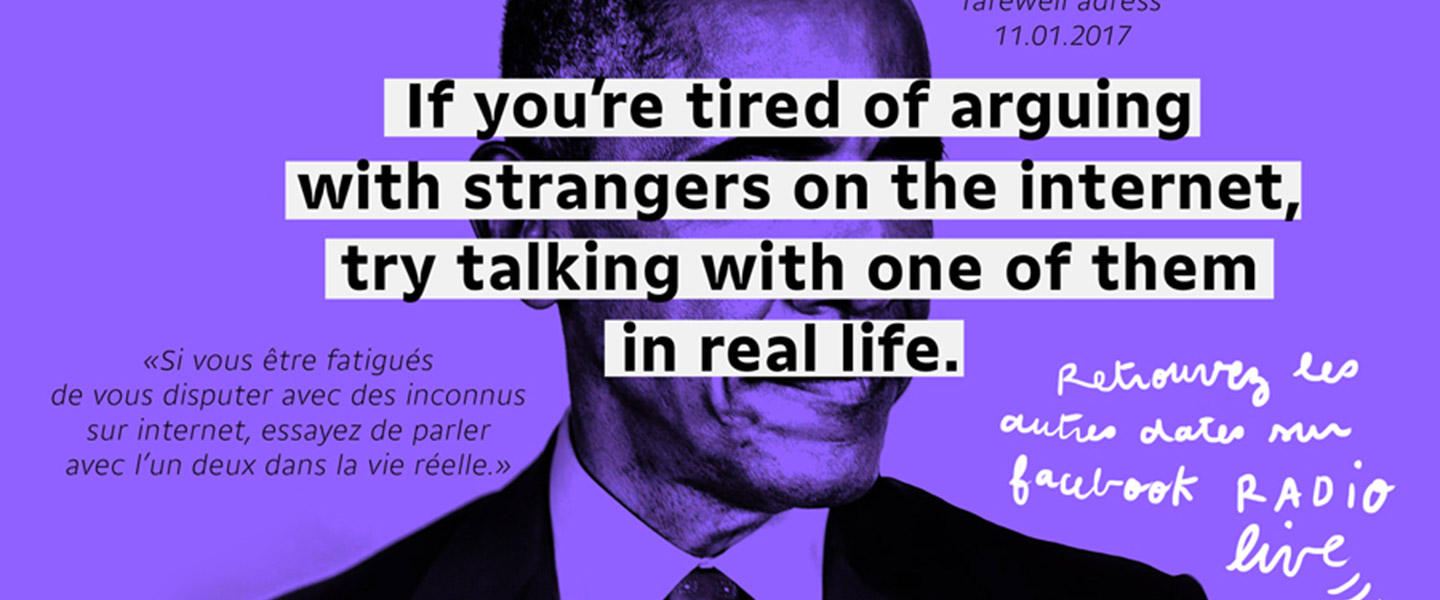 On-stage radio documentaries, with new characters in every episode. Tonight, coming live from Sarajevo, Beirut and Moscow. We are no longer on the radio, we are no longer on the social networks: we are in the same place at the same time, and we need to talk.
From the radio to the stage: since 2012, Aurélie Charon and Caroline Gillet have been turning their radio documentary series, produced in collaboration with Amélie Bonnin, into a RADIO LIVE experience. These are broadcasts painting a different image of today's youth, neither sad nor resigned, and determined that they have a role to play in their countries' future and the reinvention of our democracies.
Aurélie and Caroline have travelled to Algier, Moscow, Tehran, Istanbul, Sarajevo, Beirut, Gaza, Tel Aviv, Jerusalem and several European and French destinations in search of insights into the mindset and daily lives of their generation.
The people who they meet are then invited on stage to become a living, breathing part of the show, complementing the audio documentaries and Amélie Bonnin's live drawings. This is a new generation on the mic: there will be no big meandering speeches, and we may not always reach a consensus, but at the very least we will have talked it through together.
These are real life stories, free from catchphrases and shortcuts. RADIO LIVE is designed as a 3D radio experience. Not quite a show, not quite a conference, not quite an "evening with…", but rather a snapshot of the future. The opposite of being resigned.
With a fresh session of music for every edition.
By Aurélie Charon, Caroline Gillet and Amélie Bonnin.