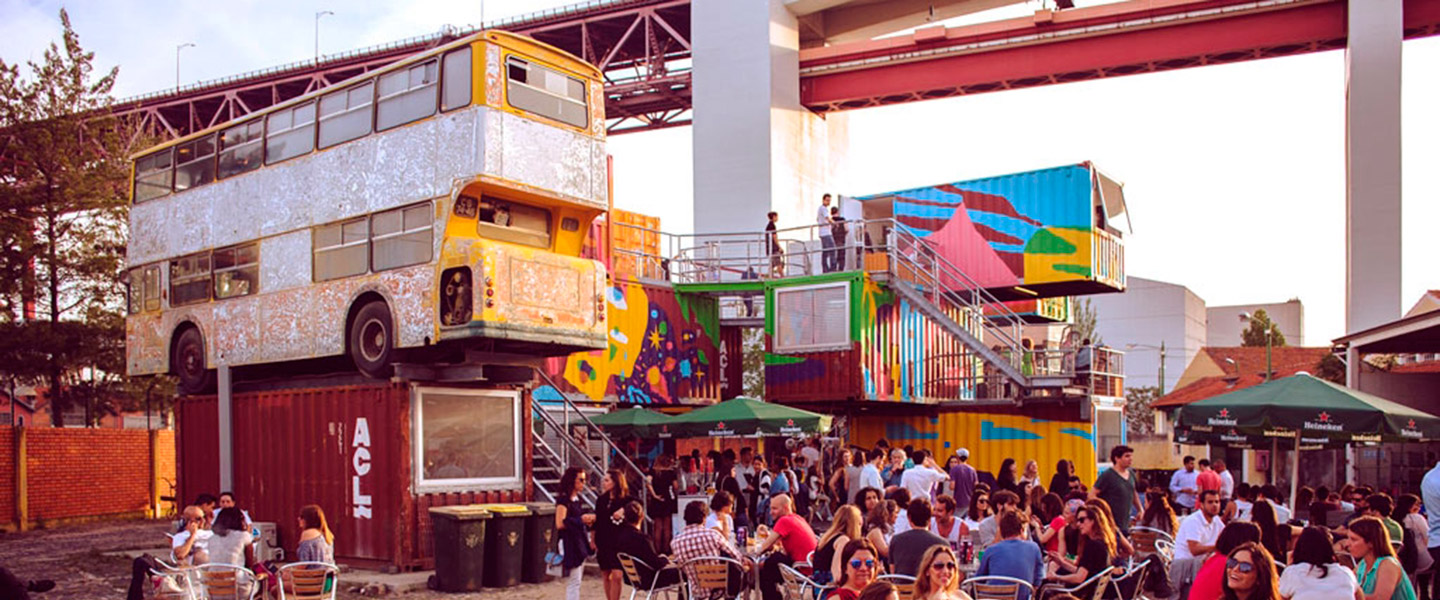 In partnership with European Lab, and part of the lead-up to OuiShare Fest Paris 2017 "Cities of the world, unite!", OuiShare is organising a series of gatherings and debates designed to showcase innovative ideas and actions to transform our cities.
At a time of national and international political unrest, cities and citizens must be at the heart of any future change.
Looking beyond concepts, which urban realities can play a part in building stronger and more sustainable cities? Citizens are taking action: individually and collectively, via art and simple political engagement, by launching local and global initiatives that are having a profound impact upon our urban landscapes. These organizations are putting their faith in agile and horizontal models, and becoming increasingly connected via (inter)national networks. They are disruptive and inspirational. They are leading the fight against incomprehension. They are spreading throughout our cities, providing more and more innovative solutions to the economic, social and environmental problems of our era. They are evolving, building ever-vaster networks and taking on more of the responsibilities that have been traditionally seen as the reserve of nation states.
What role will collectives play in the construction of tomorrow's cities? What exactly are these unique and optimistic organisations?
This interactive event will give designers, artists, urban hackers, entrepreneurs and collectives the opportunity to exchange creative experiences that can contribute to a reappropriation of urban life.
What is OuiShare Fest Paris?
OuiShare Fest Paris gathers 1,500 visionaries, entrepreneurs and movement builders to explore how digital technologies and a more collaborative culture can address the great challenges of our time. The theme of the 5th edition, "Cities of the world, unite!", invites us to reflect upon the ways in which cities and citizens can join forces to create new alliances.
What is a OuiShare Fest Warm-Up event?
Each city faces its own challenges, and each can come up with unique solutions by calling upon its local strengths and expertise. With OuiShare Fest Warm Up, we have given ourselves 6 months to organise 12 events – from Quito to Munich via Lyon – in order to gather knowledge on the innovative ideas that are transforming cities around the world, in preparation of our main event, OuiShare Fest Paris 2017.
Warm up timeline
10:30 - 10:50 : Introduction
OuiShare Fest by Antonin Léonard (OuiShare) and European Lab Forum introduction.
10:50 - 11:15 : Inspiration
The co-constructed and anti-fragile city : a return to origins.
By Justyna Swat (Wikihouse, POC21) and Emile Hooge (Nova7).
11:15 - 12:00 : Round table
New collectives are transforming the territory. New alliances
De nouveaux collectifs transforment le territoire. New alliances are at the heart of public space
By Benoît Quignon (SNCF Immobilier) , Audrey Noelter et Huguette Annas (Womenability / EDF) , Agnès Badin et Adrien Pinon (Ateliers La Mouche)
Moderated by Clémentine Malgras (OuiShare).
12:00 - 12:15 : Pause
12:15 - 13:00 : Fishbowl
A news
A new (super) power implies new responsibilities.
An interactive debate in which the boundary between stakeholders and participants disappears.
With the support of