Fooding — Les Subsistances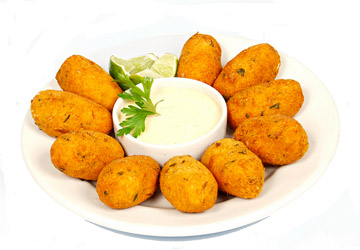 Mondexport
Come and taste Portugal! NOSSO represents the Excellency of the Portuguese gastronomy in France. Spread all over the country, this supermarket chain offers us all the best of the world known Portuguese cuisine. Their flavored homemade dishes, superb wines and one-of-a-kind bakery will make us think our living a dream.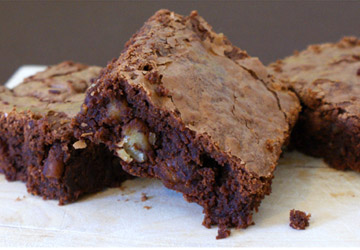 MYLO
Take a cooking enthusiast, enrich with a 10-year-experience of hotel and event services in a holiday center, spice up with a craving to undertake, simmer a few months and sublimate with a blink of an eye to his son Milo. This is the recipe for the MYLO - My Lunch Original - Food Truck. Passionate with foreign flavors and fresh products, inspired by world-wide popular Street Food, the Food Truck has become a reality. Our values: fresh and homemade, accessible meals, all in balance! Culinary dominance: wok-cooked and world cuisine dishes.
The Rolling Cantine
The Rolling CantIne is the first Burger's Food truck in Lyon. They offer burgers and French fries prepared from local produce, and according to personal and innovative recipes! For Nuits sonores, they'll make a special Portuguese Burger.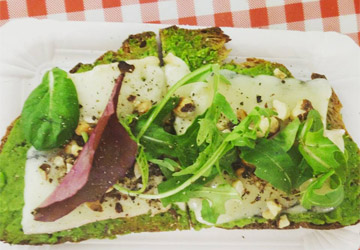 Tripopote
For nearly three years, Tripopote has been traveling in and around Lyon, serving fresh and home-cooked food. At the handlebars of their delivery tricycle, you'll find Léa and Laurent to serve us throughout the whole festival Nuits sonores. Tripopote serves Street food, breakfast and even cocktails! At the very heart of their motto : quality! They use only fresh and seasonal ingredients in their cooking! For the 15th anniversary of the festival, they've prepared a mixed menu: Portuguese-style bruschetta, the French Hot Dog as well as Asian inspired or classic salads. For those with a sweet tooth, they'll have fruits salads and cookies. And why not take a trip to Lisbon with the Sardine Bruschetta- an emblematic ingredient in our Portuguese cousins cuisine.
The Menu
- Egg Tart : 1,50 €
- Typical Bifanas (spicy pork sandwich) : 6 €
- Presunto sandwich (Portuguese ham, portuguese cheese, lettuce) : 6 €
- Moelas (gizzard in Hot Sauce) : 9 €
- Bolinhos de bacalhau : acras de morue / Coldfish croquettes : 0,75 € one piece,
8 € 12 pieces
The Menu
Wok : 8 €
Veggie dish : 6 €
Sandwich : 7 €
- Chicken Tandoori (wok-cooked fresh vegetables, chicken (Saone et Loire), Tandoori sauce (home made of course!), fried onions)
- Beef Tériyaki (wok stir-fried fresh vegetables, Beef (Allier), teriyaki sauce (caramelized soy sauce), sesame oil, fried onions)
- Vegetarian (wok stir-fried fresh vegetables, Chinese noodles, teriyaki sauce (caramelized soy sauce), sesame oil, fried onions-
Dishes are served in a wok box with Chinese noodles (origin Thailand), or as a sandwich in a traditional baguette from the baker (Boulangerie Bergerot in Craponne)
- Dessert (muffins, brownies, Brookies, mango and cardamom Lassi... And artisanal Cookies from "Anaïs cookie" in Caluire) : 3 €
The Menu
- Satisfaction (pickles sauce, lettuce, red onions, beef, cheddar, tomato sauce) : 7 €
- Jumpin' jack flash (mayonnaise, lettuce, red onions, beef, cheddar, tomato sauce) : 7 €
- Gimme Shelter (burger lisboète)
- It's Only Rock'n Roll (sweet mustard, spinach, beef, gorgonzola cheese) : 7 €
- Brown Sugar (beef, gruyère cheese, mayonnaise, mushroom, onion chutney) :
7 €
- Crazy Mama (veggie burger)
- French fries : 3 €
- Menu burger + french fries : 10 €
The Menu
- Portuguese bagel : pepper, chorizo, lettuce
- Ocean bagel : cream cheese with lime and horseradish, radish, smoked salmon, lettuce
- Bagel + the French Hot Dog (with fried confit oinion, red cabbage et sweet gherkins) : 6,50 €
- Bagel + the French Hot Dog + Bo Bun Salad (gluten-free) : 10,50 €
- Bagel + the French Hot Dog + Dessert of your choice : 8,50 €
- Bagel + the French Hot Dog + Bo Bun Salad (gluten-free) + Dessert of your choice : 12,50 €
- Individual Salad : 4,50 €
- Individual Desert : 2,50 €